Regular price
Sale price
$80.99
Unit price
per
Sale
Sold out
Our 1:1 CBD:CBG tincture is formulated with a potent pairing of full spectrum CBG & CBD. The integration of both CBG and CBD offers a synergistic effect that when combined with other cannabinoids and terpenes it is thought to create a more potent and balanced "entourage" effect.
Share
View full details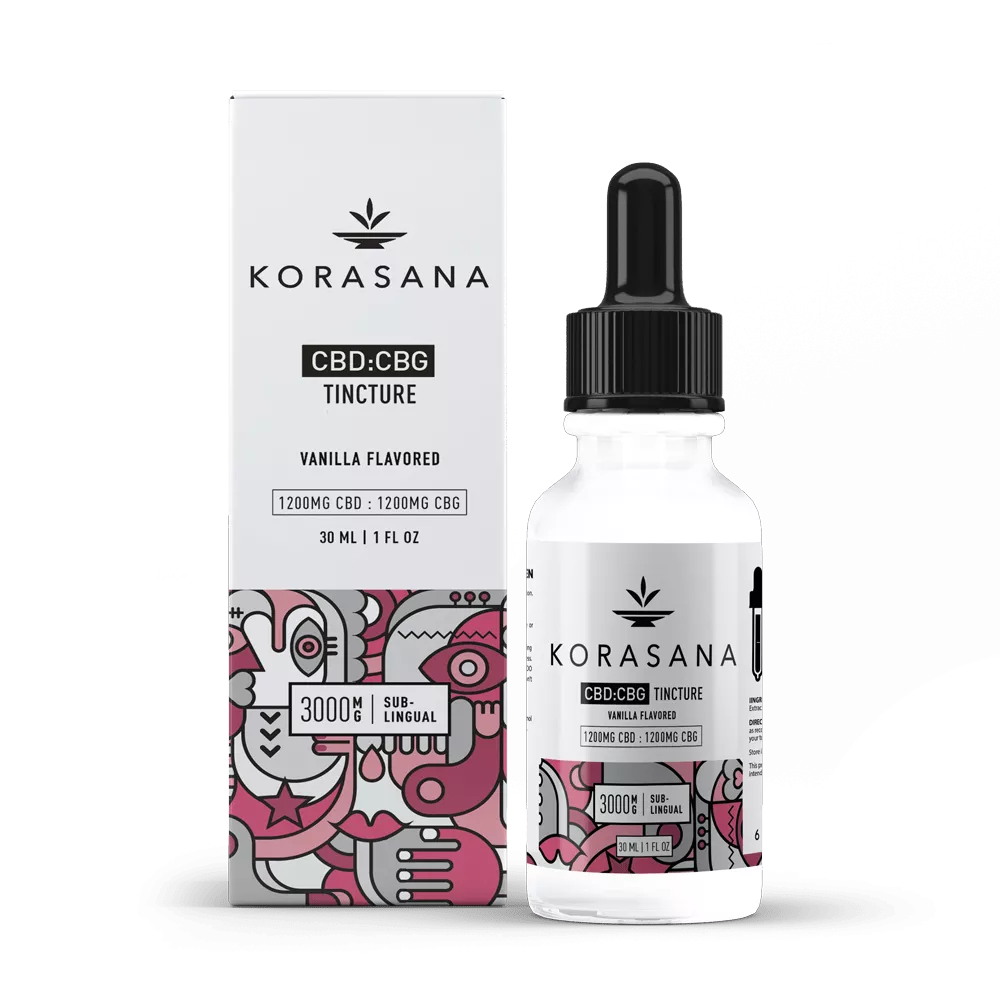 PRODUCT INFORMATION
DESCRIPTION

CBG & CBD Full Spectrum Tincture

The integration of both CBG and CBD offers a synergistic effect that when combined with other cannabinoids and terpenes it is thought to create a more potent and balanced "entourage" effect.

How to Choose the Right Product

Selecting the right tincture can be daunting, given the many options available. Here's a handy guide:

Determine Your Needs: Understand why you're considering CBG & CBD in order to choose a product that fits your specific needs.
Check the Source: Look for products derived from organically grown hemp to ensure purity.
Read Labels Carefully: Labels should clearly state the potency and type of cannabinoids.
Look for Third-Party Testing: Reputable companies provide lab results to verify the product's content and quality.

Quality You Can Trust

Trust in the purity and potency of our tinctures. Sourced from organically grown hemp and rigorously tested by independent third-party labs. We are committed to delivering a premium product that stands up to the highest standards of quality and ethics. Your satisfaction is our passion, and we invite you to experience the difference quality makes.
ADDITIONAL INFORMATION

How Cannabinoids Interact with CB1 and CB2 Receptors

The human body's endocannabinoid system (ECS) plays a crucial role in regulating various physiological processes. Within the ECS, there are two primary cannabinoid receptors: CB1 and CB2.

CB1 Receptors

CB1 receptors are predominantly found in the brain and central nervous system. They're associated with mood, appetite, and pain sensation.

CBD: Unlike THC, CBD doesn't bind directly to CB1 receptors. Instead, it is thought to influence them indirectly, modulating their activity without creating a psychoactive effect.
CBG: has a mild binding affinity to CB1 receptors.

CB2 Receptors

CB2 receptors are more common in the immune system, affecting inflammation and immune response.

CBD: interacts with CB2 receptors indirectly, influencing the body's natural cannabinoids to either activate or block these receptors.
CBG: interaction with CB2 receptors is more direct.

The Entourage Effect

The entourage effect is a theory that suggests the compounds in cannabis work together synergistically, enhancing or modulating each other's effects. Full spectrum products are thought to enhance this effect by including various cannabinoids and terpenes.

Enhanced Effectiveness: The presence of multiple cannabinoids creates a balanced and potent effect, potentially increasing the effectiveness of the tincture.
Reduced Side Effects: The synergistic interaction may help reduce potential adverse effects, creating a more harmonious experience.
Individualized Response: Different combinations of cannabinoids and terpenes can create unique effects.

The Origins

Origin of CBD

Cannabidiol (CBD) was first isolated from the cannabis plant in 1940.

Origin of CBG

Cannabigerol (CBG) is often referred to as the "mother of all cannabinoids" because other cannabinoids are derived from cannabigerolic acid (CBGA), its acidic form. Discovered in the 1960s, CBG is less abundant in the cannabis plant.
SUGGESTED USE

Simple Steps to Wellness

Using our tincture is easy, convenient, and integrates seamlessly into your daily routine. Here's a step-by-step guide to help you get started:

Start Small: If you're new to CBD and CBG, start with a small dosage. This could be half or even a quarter of a dropper. Observe how your body reacts and adjust your dosage accordingly.
Measure Your Dose: Use the dropper provided to measure your desired dose. Squeeze the top of the dropper to draw the tincture into the tube.
Sublingual Application: Place the tincture under your tongue. This method, called sublingual administration, allows for quicker and more efficient absorption into your bloodstream.
Hold, Then Swallow: Hold the tincture under your tongue for about 60 to 90 seconds before swallowing. This allows maximum absorption of the cannabinoids.
Consistency is Key: For best results, use your CBD & CBG tincture consistently. Taking it at the same time every day can help maintain a steady level of cannabinoids in your system.

Remember, everyone's experience with CBD and CBG is unique. Listen to your body and adjust your routine as needed to achieve optimal results.

Precautions:

Always consult a doctor if you are modifying your diet or using any new products.
Do not take if you are pregnant, breastfeeding, or have a medical condition and are taking any prescription medications.
Store in a cool, dark location.
Keep out of reach of children and pets.
Do not use if seal is broken or missing.

Possible Side Effects

Although our tinctures are generally considered safe, some individuals may experience side effects like dizziness, dry mouth, or digestive issues. Always start with a low dose to minimize potential risks, and consult a healthcare provider if you experience any adverse effects.

Trust and Transparency. Guaranteed

Our products are third-party tested to confirm potency and ensure THC levels are below the legal limit of .3% THC.
INGREDIENTS

We use limited ingredients to ensure that you have the best hemp extract possible.

MCT Oil (coconut oil)
CBD (Cannabidiol)
CBG (Cannabigerol)
Natural & Artificial Flavors
Includes traces of; CBG, CBC, CBN, as well as beneficial terpenes, vitamins and minerals found in the hemp plant.
SHIPPING

ZPE retains the right to not ship to any states or territories where local laws conflict with the 2018 Farm Bill.
FREQUENTLY ASKED QUESTIONS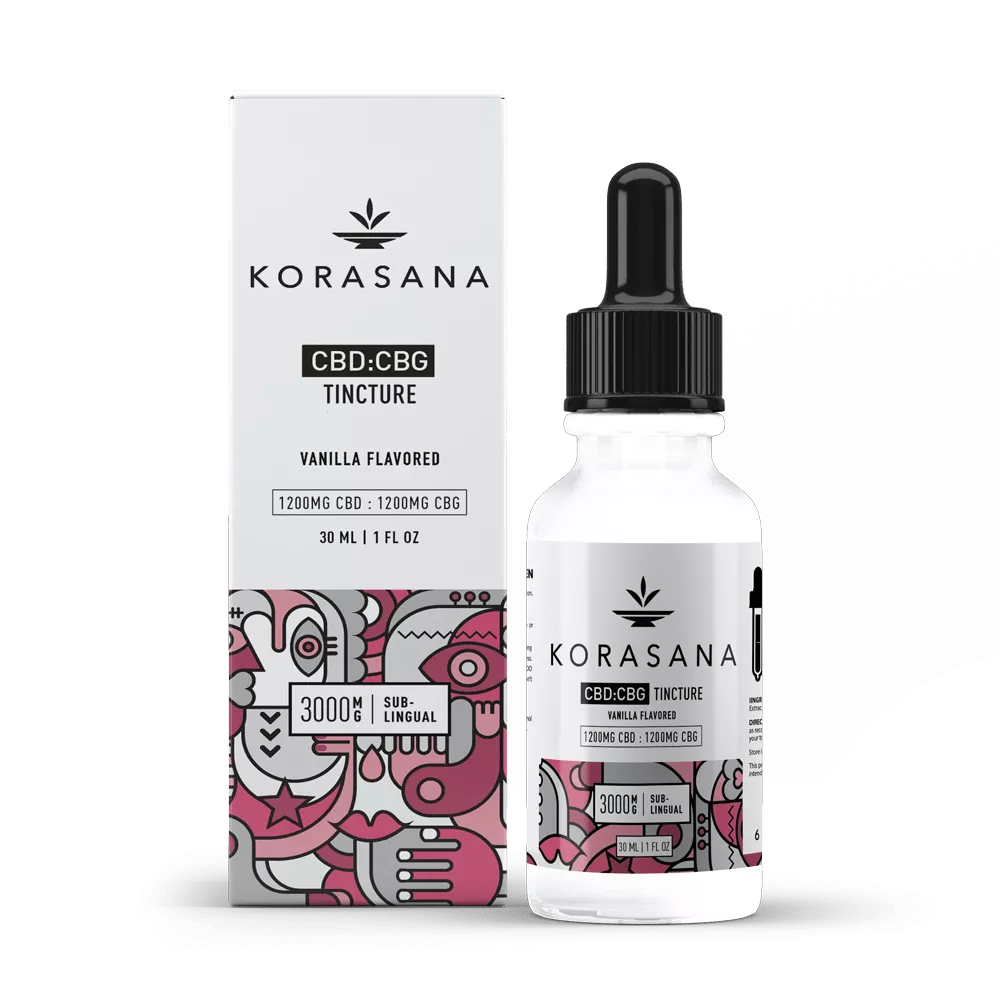 What is Full Spectrum CBG & CBD?

Our CBG + CBD Full Spectrum Tincture is a potent formulation that combines Cannabigerol (CBG) and Cannabidiol (CBD), along with other beneficial cannabinoids, terpenes, and flavonoids present in hemp. This wide array of components work synergistically, providing enhanced therapeutic benefits through the 'entourage effect.'
How is CBG different from CBD?

CBG, or Cannabigerol, is known as the 'mother of all cannabinoids' because it serves as a precursor to other cannabinoids, including CBD. The effects of CBD and CBG can vary due to their interaction with different receptors in the body.
How do you ensure the quality of the tincture?

We are committed to offering the highest quality products. We use premium-grade hemp, advanced extraction techniques, and rigorous third-party lab testing to ensure the potency, purity, and safety of our Full-Spectrum CBD and CBG Tincture.
How do I use this tincture?

The most common way to use any of our tinctures is sublingually, by placing a few drops under the tongue. However, they can also be added to food or drinks.
Are there any side effects with this tincture?

Potential side effects include drowsiness, dry mouth, and interactions with other medications. Always consult a healthcare professional before starting any new supplement regimen.
Where can I find the lab test results?

Transparency is a key part of our ethos. We make all our third-party lab test results readily accessible to our customers. You can find detailed reports about the safety and potency of our tincture on our website.
Is the Full Spectrum CBG & CBD Tincture safe to consume?

Yes, our Full Spectrum CBG & CBD Tincture is safe for consumption. It is made from all-natural ingredients, without any harmful additives or chemicals. However, if you have any underlying health conditions or are on any medication, we recommend consulting with your healthcare provider before starting any new wellness product.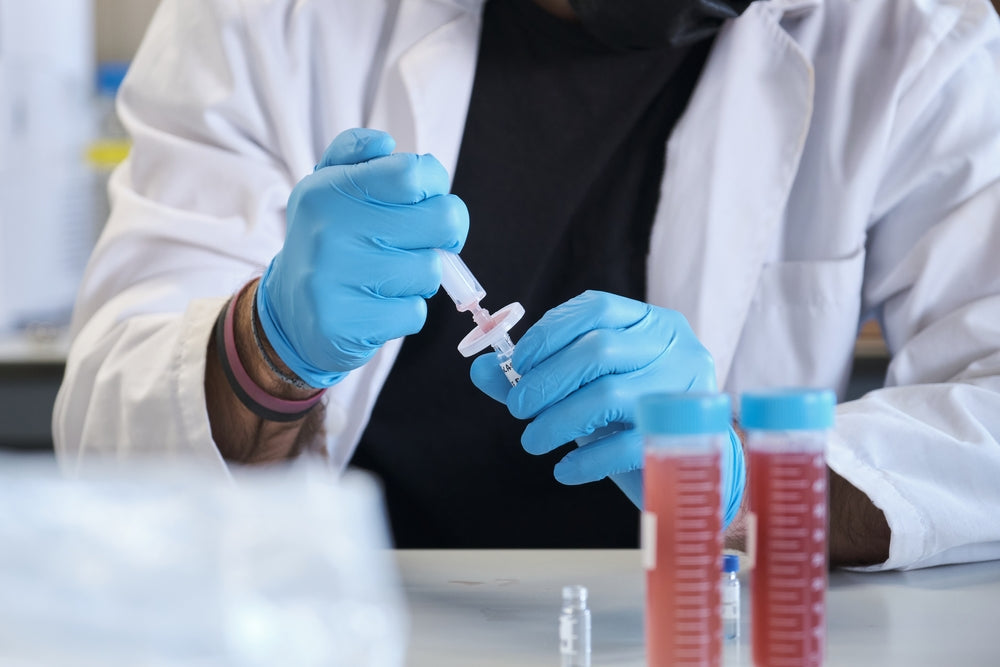 Lab Tested
At ZPE, we take the quality and safety of our hemp-derived products seriously. As part of our commitment to delivering high-quality products to our customers, we ensure that our products are tested by an independent, accredited lab for potency and purity.
We understand that transparency is important and that's why we make the results of these lab tests available online for everyone to see. Our customers can have confidence in the quality and purity of our products.
Lab Results