Regular price
$14.00
Sale price
$12.00
Unit price
per
Sale
Sold out
Looking for the perfect CBD product to help you relax? Our premium CBD Isolate delivers all the benefits you desire without any unwanted side effects. Made from the highest quality hemp our CBD Isolate is the ideal choice for those seeking a potent, effective, and THC-free CBD experience.
Share
View full details
What is CBD Isolate?
Our CBD isolate is a pure, crystalline powder that contains 99% pure CBD (cannabidiol). CBD isolate does not contain any THC or other cannabinoids or terpenes. The extraction process removes all the active compounds from the cannabis plant, followed by a refinement process that strips away all other phytocannabinoids, including THC, and any plant matter, leaving behind nothing but the CBD in its purest form.
Versatile & Easy to Use
CBD isolate is a great choice for individuals who want to try CBD, but who cannot or do not want to ingest any tetrahydrocannabinol (THC), which is the active ingredient in cannabis.
Benefits of CBD Isolate:
Purity: Ideal for individuals seeking a high concentration of CBD without any additional compounds.
Versatility: Can be taken on its own, mixed with other products, or used in cooking and baking.
No THC: Suitable for those looking to avoid any exposure to THC, whether for personal, legal, or job-related reasons.
Applications:
Sublingual: Can be placed directly under the tongue for fast absorption.
Edibles: Can be mixed into food and drinks.
Topicals: Can be incorporated into creams, lotions, or balms for topical application.
Vaping: Can be vaporized for inhalation.
Potential Benefits of CBD
Natural Pain Relief: CBD interacts with the endocannabinoid system in our bodies, which plays a crucial role in regulating pain perception.
Anxiety and Stress Reduction: CBD interacts with receptors in the brain that regulate mood and emotions, helping to alleviate symptoms of anxiety disorders.
Improved Sleep Quality: By interacting with receptors involved in regulating sleep-wake cycles, CBD can promote relaxation and improve the overall quality of sleep.
Skin Health and Acne Management: CBD's anti-inflammatory and antioxidant properties make it an excellent option for promoting healthy skin. It can help reduce redness, inflammation, and irritation associated with skin conditions such as acne, eczema, and psoriasis.
Lab Tested for Purity and Potency
Link to lab test page: CBD Isolate COA
FREQUENTLY ASKED QUESTIONS
What is CBD Isolate?

CBD isolate is the purest form of cannabidiol (CBD) available. It's extracted from the cannabis plant and refined to remove all other cannabinoids and plant compounds, leaving behind a crystalline or powdery substance that is 99+% pure CBD.
How is CBD isolate different from full-spectrum CBD and broad-spectrum CBD?

Full-spectrum CBD contains a wide range of cannabinoids, including trace amounts of THC (usually below 0.3%), along with other beneficial compounds from the cannabis plant. Broad-spectrum CBD contains multiple cannabinoids but no THC. CBD isolate, as mentioned, contains only pure CBD with no other cannabinoids or compounds.
What are the benefits of using CBD isolate?

CBD isolate is favored by individuals who want to experience the potential benefits of CBD without any risk of THC exposure. It can be used to alleviate various issues, including pain, anxiety, and sleep disturbances.
Does CBD isolate produce any psychoactive effects?

No, CBD isolate does not produce any psychoactive effects. It contains no THC, which is the compound responsible for the "high" associated with cannabis.
Can I fail a drug test with CBD isolate?

While it's unlikely, there's a small chance of failing a drug test if you use large amounts of CBD isolate regularly. Some drug tests are sensitive enough to detect trace amounts of THC. If you're concerned about drug tests, consider using a broad-spectrum CBD product, which contains no THC.
Are there any side effects of CBD isolate?

CBD isolate is generally well-tolerated, but some individuals may experience side effects such as dry mouth, dizziness, or changes in appetite. These side effects are usually mild and temporary.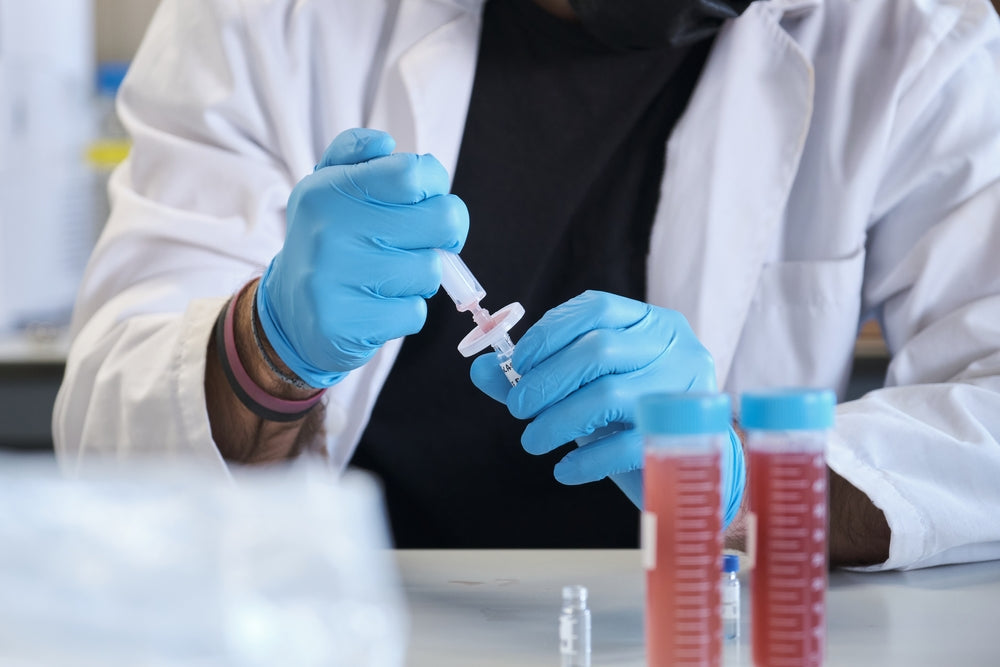 LAB TESTED
At ZPE, we take the quality and safety of our hemp-derived products seriously. As part of our commitment to delivering high-quality products to our customers, we ensure that our products are tested by an independent, accredited lab for potency and purity.
We understand that transparency is important and that's why we make the results of these lab tests available online for everyone to see. Our customers can have confidence in the quality and purity of our products.
LAB RESULTS