Regular price
$30.00
Sale price
$22.50
Unit price
per
Sale
Sold out
Our HHC Distillate is formulated to deliver a truly euphoric experience. Allow HHC to melt away stress and uplift your mood, leaving you feeling refreshed and revitalized. Let the worries of the day fade away as the waves of relaxation wash over you, providing a much-needed break from the chaos of everyday life.
Share
View full details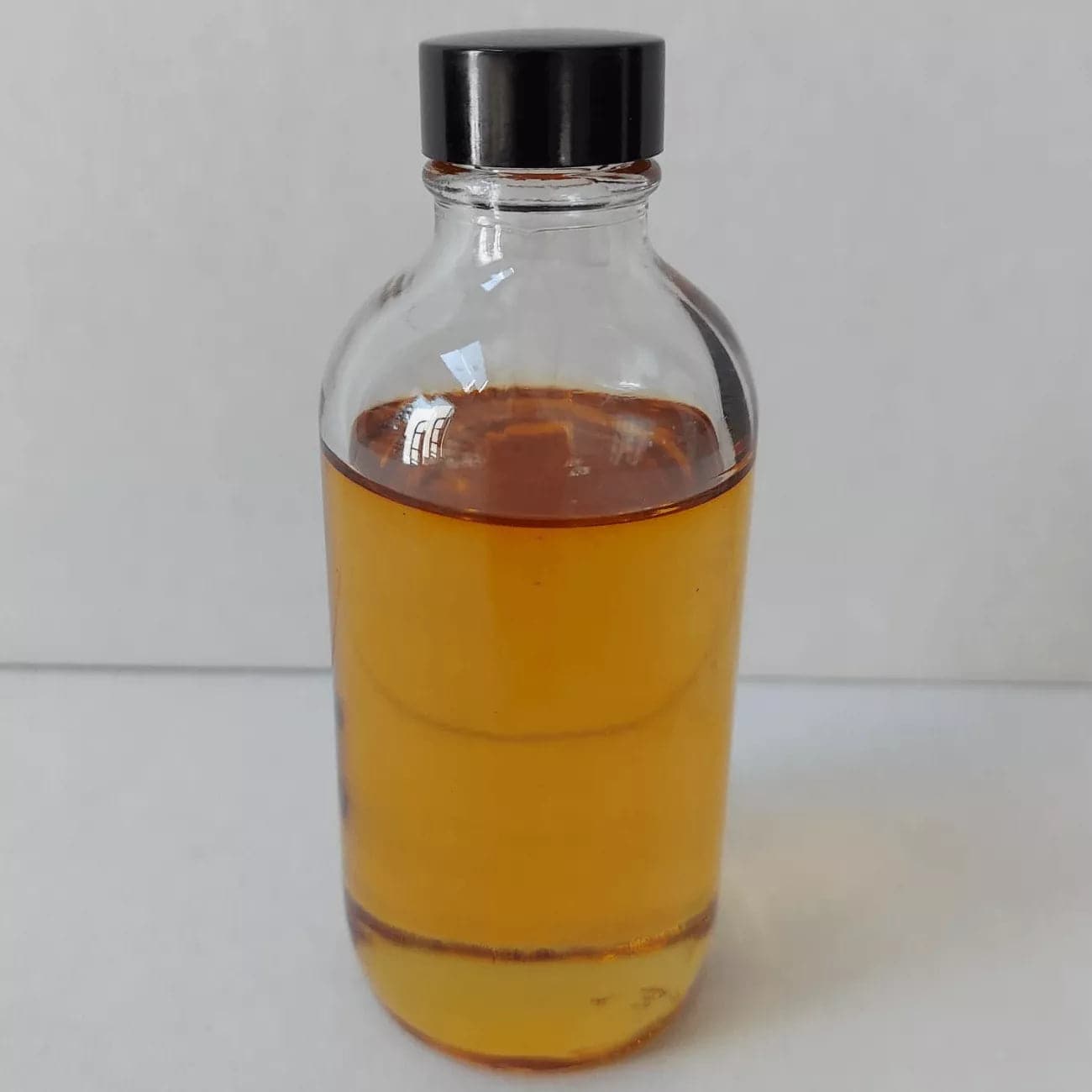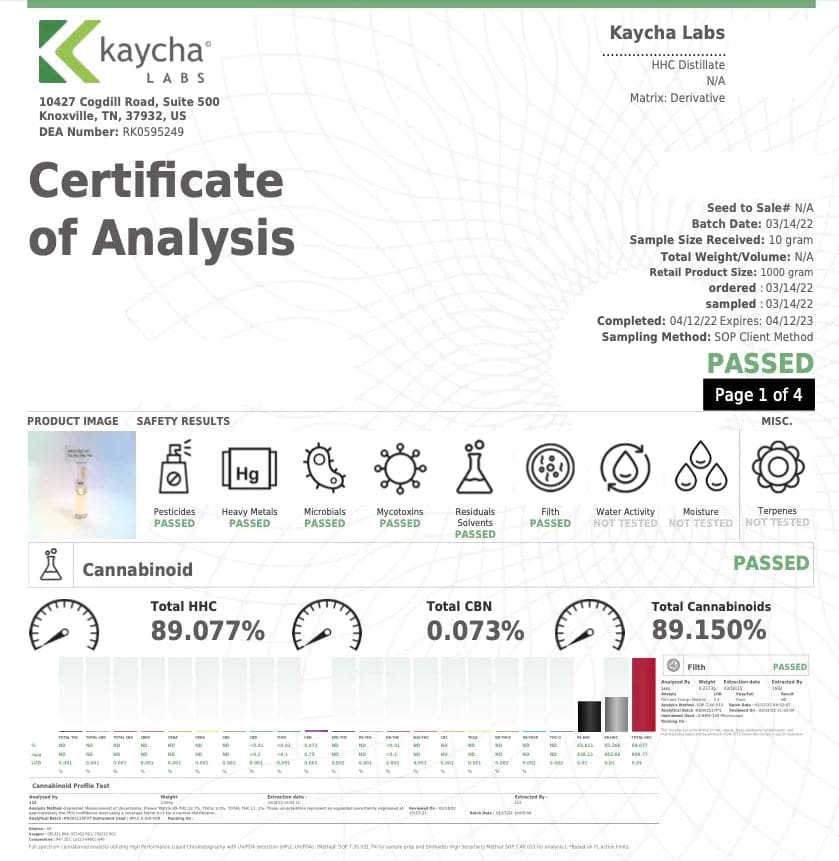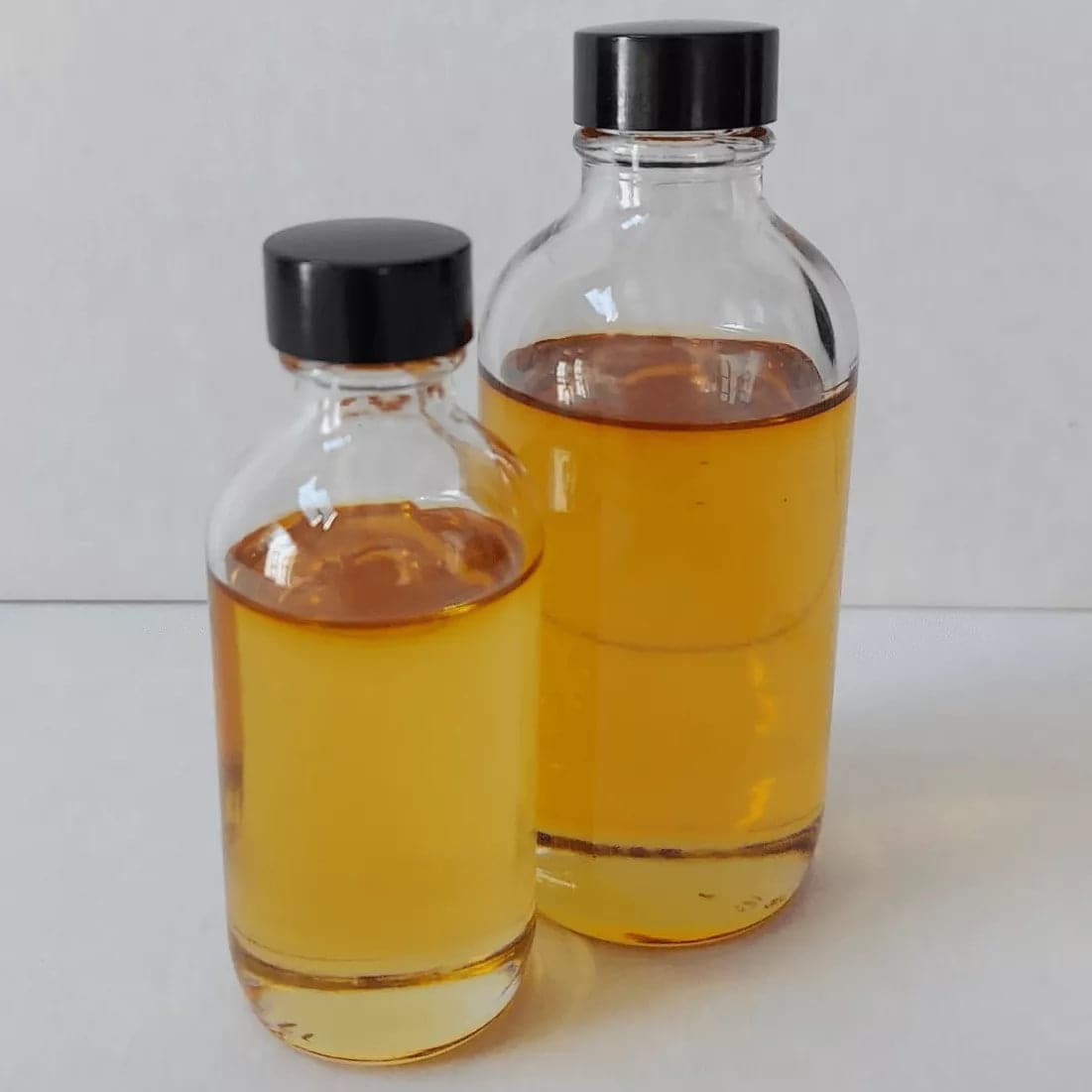 PRODUCT INFORMATION
DESCRIPTION

Purity and Potency You Can Trust

Our state-of-the-art extraction techniques ensure that our HHC Distillate is free from impurities, delivering a product that's as clean as it is potent.

Superior quality control: We take pride in our rigorous quality control measures. Each batch of HHC Distillate undergoes extensive testing to guarantee consistency and potency. Rest assured, you're getting a product that meets the highest standards of excellence.


Versatile Applications for Every Lifestyle

Discover the endless possibilities of incorporating HHC into your daily routine. Whether you're seeking relaxation, pain relief, or a moment of tranquility, our HHC offers a versatile solution for a variety of lifestyles:

Wellness and self-care: Embrace a holistic approach to wellness with the therapeutic benefits of HHC. From soothing muscle tension to promoting a calm mind, it's an essential companion for your well-being journey.

Creative inspiration: Tap into your artistic side and explore new realms of creativity with the help of HHC. Elevate your imagination and experience a newfound flow of ideas that can ignite your passion.

Enhanced relaxation: Unwind after a long day and sink into a world of deep relaxation with HHC. Whether you prefer a soothing vape session or a sublingual dose, it's the perfect way to wind down and find your inner peace.

Link to lab test page: HHC Certificate of Analysis

We send a sample from every batch that we manufacture to an accredited third-party facility for testing before we sell it to customers. We also test all input material and conduct internal HPLC testing throughout the manufacturing process.
SUGGESTED USE

Versatile and Easy to Use

Whether you prefer vaping, dabbing, or adding it to your favorite recipes, our HHC is versatile and easy to use. Unleash your creativity and enjoy the benefits of HHC in a variety of ways that suit your lifestyle.

1. Vaping: HHC can be used in vape cartridges for use in vape pens or other compatible devices. This method allows for quick absorption and effects.

2. Dabbing: Using a dab rig, you can heat and inhale HHC. This method is recommended for experienced users due to its high potency.

3. Oral Consumption: HHC can be added to edibles or taken in capsule form. When consumed orally, it takes longer to feel the effects as it needs to be digested first.

4. Sublingual Use: By placing HHC oil or tincture under the tongue, it gets absorbed directly into the bloodstream through the mucous membranes. This method also provides quick effects.

5. Infusion: You can add HHC into food or drink. This is a great method if you prefer to avoid inhalation methods and enjoy the process of making edibles.

Always start with a small amount, especially if you're new to HHC, and gradually increase your dose as needed. And remember, the effects of HHC can take a while to set in, especially if consumed orally, so it's important to be patient and wait before taking more.

Precautions:

Always consult a doctor if you are modifying your diet or using any new products.
Do not take if you are pregnant, breastfeeding, or have a medical condition and are taking any prescription medications.
Contains less than .3% Delta-9 THC
Lab tested for potency and purity
May cause a positive result on a drug test.
Store in a cool, dark location.
Keep out of reach of children and pets.
Not for Sale to Minors Under the Age of 18!
SHIPPING

ZPE retains the right to not ship to any states or territories where local laws conflict with the 2018 Farm Bill.

Shipping Exclusions

Please check compliance with local, state and federal law. Our HHC is derived from industrial hemp and is legal according to federal law and many state laws. Due to HHC either being illegal or not explicitly legal according to state laws, this product does not ship to the following states: Alaska, Arizona, California, Colorado, Delaware, Idaho, Iowa, Montana, Nevada, North Dakota, Oregon, Rhode Island, Utah, and Vermont.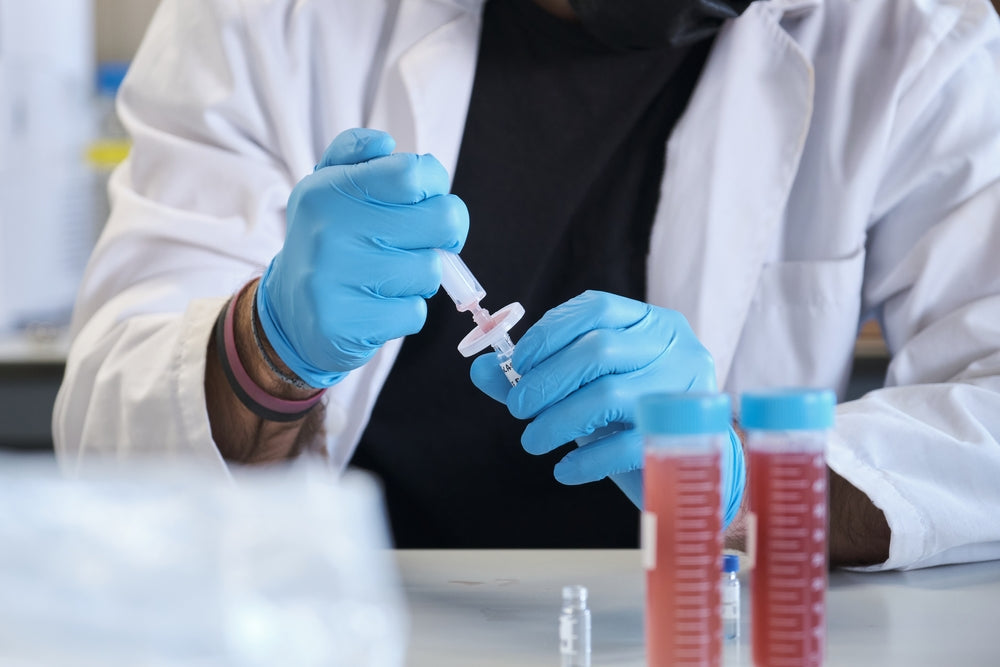 Lab Tested
At ZPE, we take the quality and safety of our hemp-derived products seriously. As part of our commitment to delivering high-quality products to our customers, we ensure that our products are tested by an independent, accredited lab for potency and purity.
We understand that transparency is important and that's why we make the results of these lab tests available online for everyone to see. Our customers can have confidence in the quality and purity of our products.
Lab Results