Regular price
Sale price
$14.99
Unit price
per
Sale
Sold out
Our 1 ml Delta 8 THC vape cartridge contains 92% hemp-derived ∆8 THC and around 50mg of CBN, CBC, and strain-specific terpenes.
Share
View full details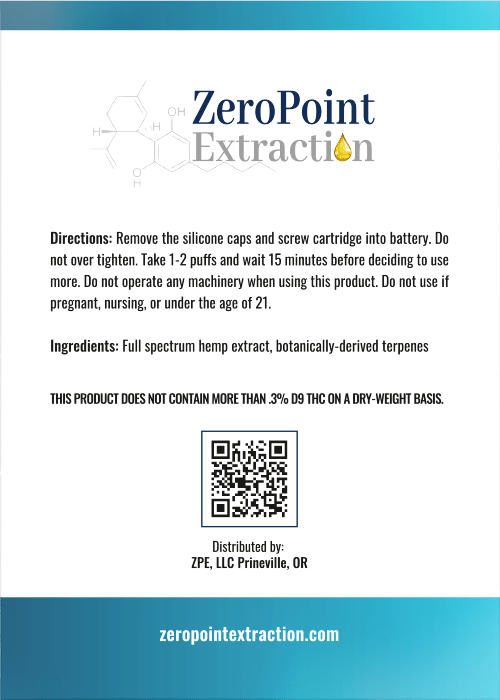 DELTA 8 VAPE CARTRIDGE
DESCRIPTION

What is Delta 8 THC?

Delta 8 THC, found naturally in cannabis plants, is a cannabinoid closely related to delta-9 THC, the main psychoactive component in cannabis. However, Delta 8 offers a milder effect than its cousin. Users often mention feeling less anxious and more at ease with Delta 8.

Delta 8 THC was made fully federally legal by H.R. 2: The Agricultural Improvement Act of 2018 and delta 9 THC was limited to a maximum content of 0.3%.

What are Delta 8 Carts?

ZPE Delta 8 cartridges are sleek, 1ml cartridges filled with premium delta-8 THC distillate combined with aromatic terpenes. They are designed for use with a standard 510-threaded vaporizer battery.

User Reported Effects of Delta 8 Vape Carts

Euphoric & Happy
Deeply Relaxed
Energized & Motivated
Clear & Focused
Elevated Mood

About ZPE Delta 8 Vape Cartridges

Each ZPE cartridge contains over 917mg (92%+) of hemp-derived Delta 8 THC and approximately 50mg of beneficial compounds like CBN, CBC, and specific terpenes. Many users have reported the relaxing, calming, and focus-enhancing effects of our Delta 8 cartridges.

Inside every 1ml cartridge you'll find:

1000mg of total extract
Approximately 900-950mg of Delta 8 THC (92%+)
Around 50-100 mg of CBN, CBC, & terpenes
Absolutely no VG, PG, PEG, Vitamin E, MCT, or any cutting agents

Given its high potency, it might be intense for newcomers. Delta 8 THC can be robust, so start with small puffs, ideally under 3 seconds each.

Delta 8 Vape Cartridge Specifications

Description: 510-compatible cartridge, suitable for both breath and button-activation, containing 1ml of material
Serving Size: A single puff
Servings per Cartridge: Varies based on puff size
Coil: Ceramic
Tank: Acrylic
Ingredients: Broad-spectrum Δ8THC oil fused with strain-specific terpenes
SUGGESTED USE

How to Use Your Delta 8 THC Vape Cart

Ensure you have a 510-compatible battery, as this isn't included. Simply connect the cartridge to your battery and inhale gently, sealing your lips around the mouthpiece. Remember:

Store upright at room temperature to avoid leaks.
Protect from direct sunlight, favoring cool, dark storage for optimal shelf life.
Prolonged exposure to heat or light might reduce potency.

Precautions

Refrain from driving or operating machinery after use.
Consult with a doctor before starting.
Not suitable for those pregnant, nursing, or with certain medical conditions.
Delta 8 THC might show up on drug tests.
Must be at least 21 to purchase or use Delta 8 THC.
Ensure it's legal in your region before purchase or use.

Delta 8 THC Vape Cartridge Troubleshooting

Issue: Clogging

Clogging is a fairly common problem with Delta 8 vape cartridges. This happens when leftover vapor in the cartridge airway cools down and turns back into oil, sticking to the cartridge's inner walls. Over time, this can lead to a complete blockage, preventing smooth airflow and vaping.

Solutions:

Manual Cleaning: Use a thin item, like an unwound paperclip, to gently scrape the inner walls of the cartridge and clear away the accumulated oil. You can consume any collected oil orally if you like.
Preheating: Warm up your cartridge to produce heated vapors, which can temporarily melt the clog, making it easier to vape. However, this is just a short-term fix, as clogging might return soon after.

Tips to Prevent Clogs:

Clear the Airway: After vaping, release the button but continue to breathe in. This helps remove any leftover vapor, reducing the chance of it settling and forming clogs.
Short Puffs: Take quick, short puffs rather than long drags. Shorter inhales produce less thick vapor, which means less residue in the cartridge.

Remember, maintaining your cartridge can enhance its lifespan and provide a better vaping experience!
STRAINS

Knowing the effects of different strains helps to choose the right type of vape cartridge.

Maui Wowie - Sativa

Maui Wowie is a classic sativa strain known for being a heavy hitter. Its tropical flavors and stress-relieving terpenes will float you straight to the shores of Hawaii, whose volcanic soil gave birth to the first Maui Wowie plants. With its delicious flavor, this Delta 8 sativa is a great option for a day at the beach!

Girl Scout Cookies - Hybrid

Girl Scout Cookies is a hybrid strain created by crossing OG Kush, which is also a hybrid and Durban Poison, which is one of the pure Sativa strains. The effects of Girl Scout Cookies THC vapes are more like an Indica in creating a wave of relaxation that spreads across the body. At the same time, this hybrid offers more than average levels of euphoria, leaving you feeling happy and relaxed.

Watermelon Zkittlez - Indica

Watermelon Zkittlez, also known as "Watermelon Skittles," is an indica-dominant hybrid strain made by a cross of the hugely popular Zkittlez and Watermelon. It offers a wonderful fruity aroma and flavor profile that is mouthwateringly scrumptious. Its high may set in quick, delivering a powerful, head-rushing euphoria. With its heavy effects, Watermelon Zkittlez is best reserved for the end of the day.

Sweet Island Skunk - Sativa

Sweet Island Skunk is a sativa strain made by crossing Sweet Pink Grapefruit with Skunk #1. This strain is often enjoyed for its energetic and uplifting effects. Sweet Island Skunk (also known as Island Sweet Skunk) offers a sweet, skunky flavor with undertones of grapefruit.
INGREDIENTS

Delta 8 Vape Ingredients

Our vape cartridges contain no VG, PG, PEG, Vitamin E, MCT, or any cutting agents

Type: Broad-spectrum Delta 8 THC oil enriched with natural terpenes
Amount: 1000mg
Δ8THC Content: 92%+
Source: Hemp
Δ9THC Content: Less than 0.3%
AGE REQUIREMENT

Must be 21 years or older to purchase or use. All purchases require age verification. Purchases may require proof of photo identification.
SHIPPING

ZPE retains the right to not ship to any states or territories where local laws conflict with the 2018 Farm Bill.

Shipping Exclusions

Please check compliance with local, state and federal law. Our Delta-8 THC is derived from industrial hemp and is legal according to federal law and many state laws. Due to Δ8THC either being illegal or not explicitly legal according to state laws, this product does not ship to the following states: Alaska, Arizona, California, Colorado, Delaware, Idaho, Iowa, Montana, Nevada, North Dakota, Oregon, Rhode Island, Utah, and Vermont.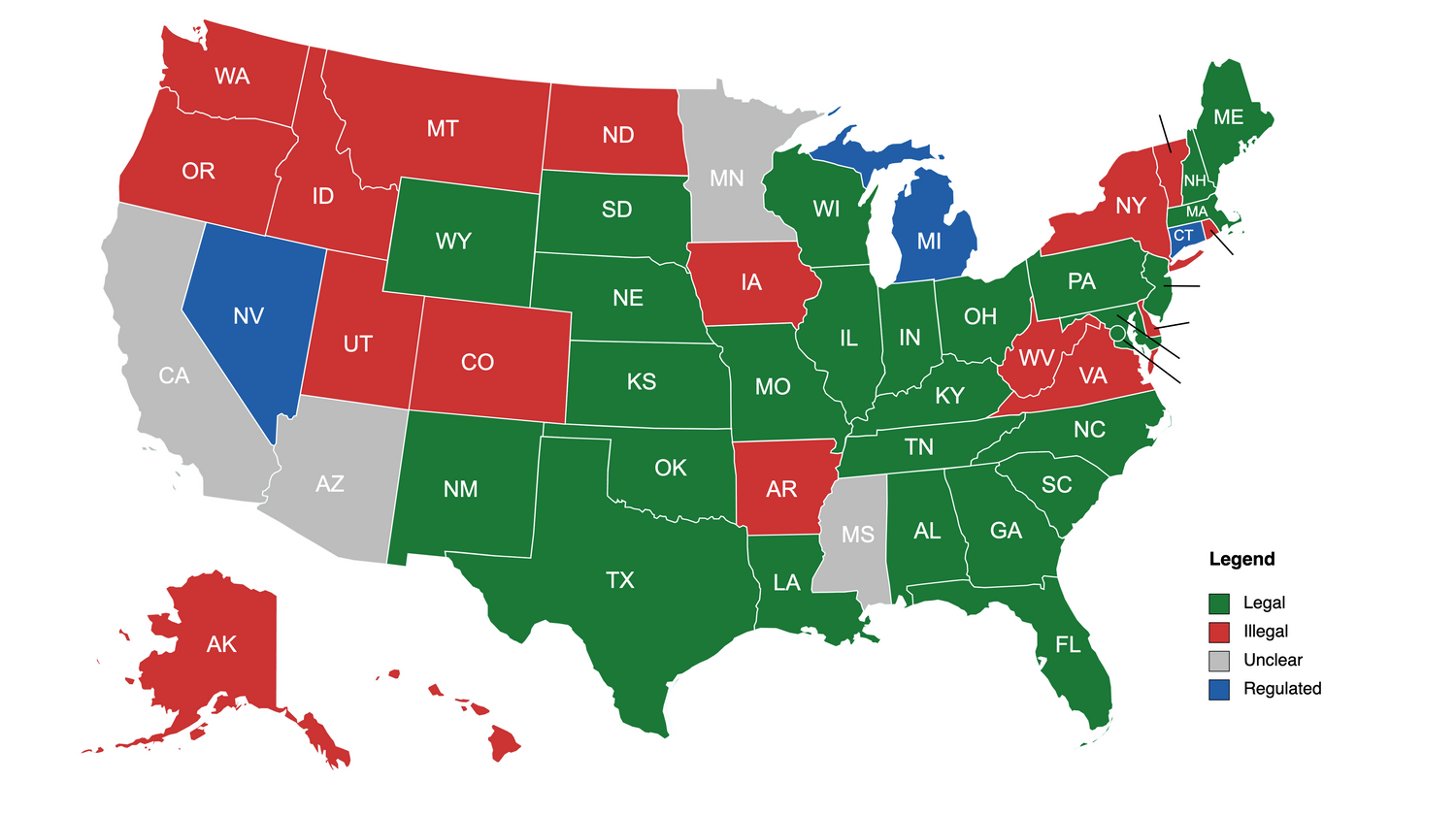 LEGAL STATUS
ZPE products comply with the regulations set forth in the 2018 Farm Bill. This bill legalized the cultivation of industrial hemp and the production of hemp-derived products, including CBD products containing less than 0.3% THC.
If you purchase from reputable sources like ZPE, you can have peace of mind knowing that what you're buying is legal. However, it's still important to check with your local or state laws to make sure that there aren't any conflicting regulations in place since some states may have different policies in place concerning the sale and use of hemp-derived substances.
FREQUENTLY ASKED QUESTIONS

How long does the Delta-8 THC vape cart last?

The longevity of the vape cart depends on individual usage patterns and varies depending on the size of puffs
Are Delta 8 THC vapes legal?

Delta 8 THC is legal in many states in the United States, but it's essential to check your local laws and regulations before purchasing or using our disposable vape pen. We recommend researching the legality of Delta-8 in your area prior to ordering.
How does Delta 8 THC compare to traditional THC?

Delta 8 is a milder form of THC, offering a more subtle and clear-headed high compared to traditional Delta 9 THC. Users often report feelings of calm, focus, and mild euphoria, making it an ideal choice for those seeking a gentler experience.
How should I store my Delta 8 vape cartridge?

To maintain optimal performance and flavor, store your vape cart in a cool, dry place, away from direct sunlight or extreme temperatures. Keep the cartridge upright to prevent possible leakage.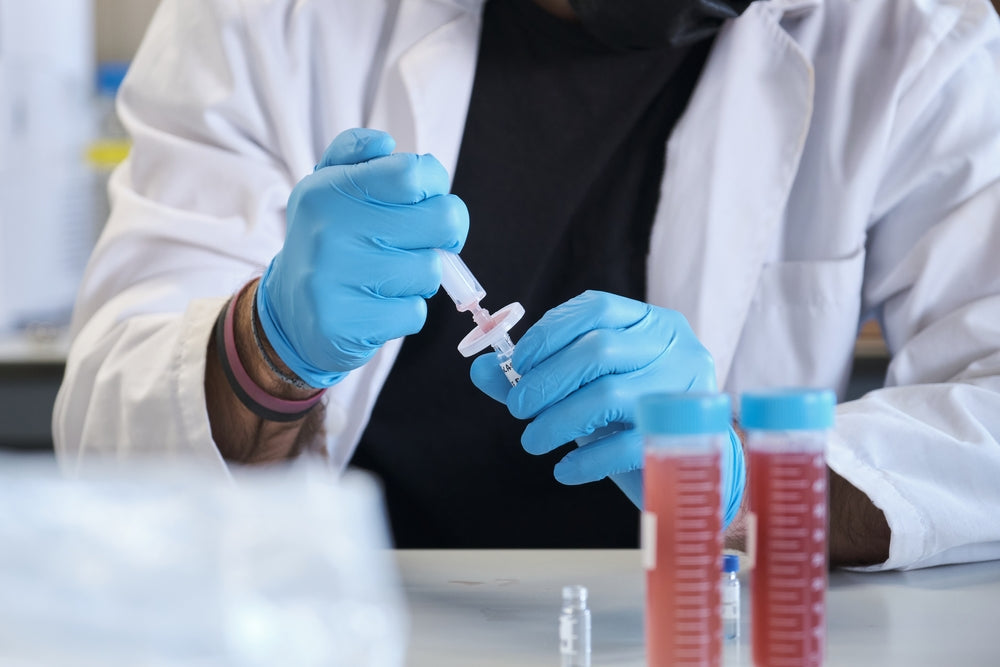 Lab Tested
At ZPE, we take the quality and safety of our hemp-derived products seriously. As part of our commitment to delivering high-quality products to our customers, we ensure that our products are tested by an independent, accredited lab for potency and purity.
We understand that transparency is important and that's why we make the results of these lab tests available online for everyone to see. Our customers can have confidence in the quality and purity of our products.
Lab Results